hahaha. A random blog for today. ;)
I am craving for some hard-die caffeine.
Will update this blog soon.
Introducing my "frog mug".
I call him "MUGI"
No words can describe how I love those green figures. ( well, except for the real ones.)
(I prefer my love for frog icons, not those leaping ones we see ) <:< booooh.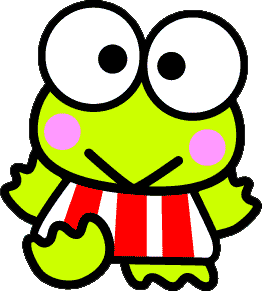 Isn't he adorable?
I have a frog bag at home and his name is Zeus. Sometimes, during the night, I can sense he's crying. (ノД`)・゜・。 ( yes, my frog stuff cry)
I think I've been neglecting him these days. I am sorry Zeus.
I can manage you on my own.
I'm going to take you out on a jog soon.
I promise my baby. ♥
( This is how I can be motherly at times )
My love for FROGs has never wavered.
There was this one time I got myself some henna tatoo and the pattern is similar to this:
♥♥♥♥♥♥♥♥♥♥
and i am planning on having it again
Kero!
That will be all for today guys.
Tell me if you found some new icons for me to eat on
oh and...
some new frog items to share?
I will certainly have it. :*
See ya~!