For me (as a girl) ,
a flower symbolizes a girl's worth.
I was thinking about how colorful my last blog was and researched about flowers and had come across a very interesting site that tells us the meanings of different flower colors.
SO here's the list:
1.) RED FLOWERS
 Red is symbolic of passion, love, and energy
2.) ORANGE FLOWERS
Orange is symbolic of expansion, growth, and warmth. It is also a color of friendship and community.
3.) YELLOW FLOWERS
Yellow is considered a symbol of purity, clarity truth and intellect. This ties the meaning of flower color in yellow to intelligence and reason.
4.) GREEN FLOWERS
The meaning of flower color in green is about renewal, growth, hope, health and youth.
5.) BLUE FLOWERS
The color blue speaks to the dreamers in our world, and blue flowers are the perfect gift to call out the muse in the poet, artist or musician in your life.
6.) INDIGO FLOWERS
Indigo speaks to us of emotions, depth, and expressive moods
7.) VIOLET FLOWERS
Violets are the perfect sentiment that says to someone "you are unique, special, and part of a perfect whole."
8.) WHITE FLOWERS
White color itself is a symbol of peace and purity. The white blossoms convey an elegance and modesty.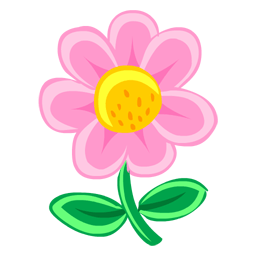 9.) PINK FLOWERS
The elegant pink flowers attract the lovers. Pink is a color of love and admiration.
sources: http://www.whats-your-sign.com/meaning-of-flower-colors.html
&
http://www.buzzle.com/articles/meaning-of-the-color-of-flowers.html
I learned a lot. 「(°ヘ°)
Now I definitely know.